Easter Sunday at Banana
The moment you realise extra communion glasses are going to be needed is a very joyous moment in the life of a congregation. Such was the experience at Banana Uniting Church on Easter Sunday as 37 adults and 15 children gathered for worship.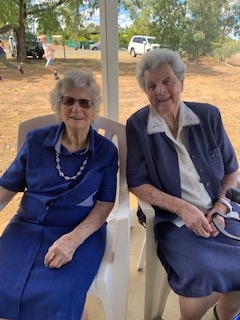 On this day, the gathered congregation included folk from Banana, Moura and Baralaba Congregations, along with visitors from Theodore and Moranbah. Grace Sneath (100 yrs and 5 months) and Mim Suttle (95 yrs), travelled from Theodore with their respective families, which included four generations of Mim's family. Grace and Mim are foundation members of the Banana Ladies Fellowship.
The service was an 'inter-generational' service, with all ages participating from each of the congregations, either in reading scripture, leading prayer, or in the presentation of the symbols of easter. Morning tea and fellowship following worship allowed for everyone to renew long-held, friendships.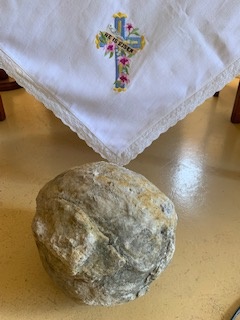 It is difficult to express in words the joy and liveliness evident on Easter Sunday in Banana. Thankfully, our tradition supplies the words in Psalm 133. In the Common English Bible, it's described as "A pilgrimage song. Of David."
"Look at how good and pleasing it is when families live together as one!" Common English Bible (CEB) Copyright © 2012.
Which congregation will host Easter Sunday Service in the Dawson Valley in 2023? Time will tell, but the conversation is already underway.
Submitted by Donna Muston, who led the gathering.

Articles in this newsletter