The Care Kitchen Story
What started as a conversation between Bec Nicols of All Abilities Mackay and Jane Mumford, a TAFE teacher and 1362 Catering Co. owner over coffee at Canelands eight years ago now is Care Kitchen Mackay, a cooking school for adults with disabilities.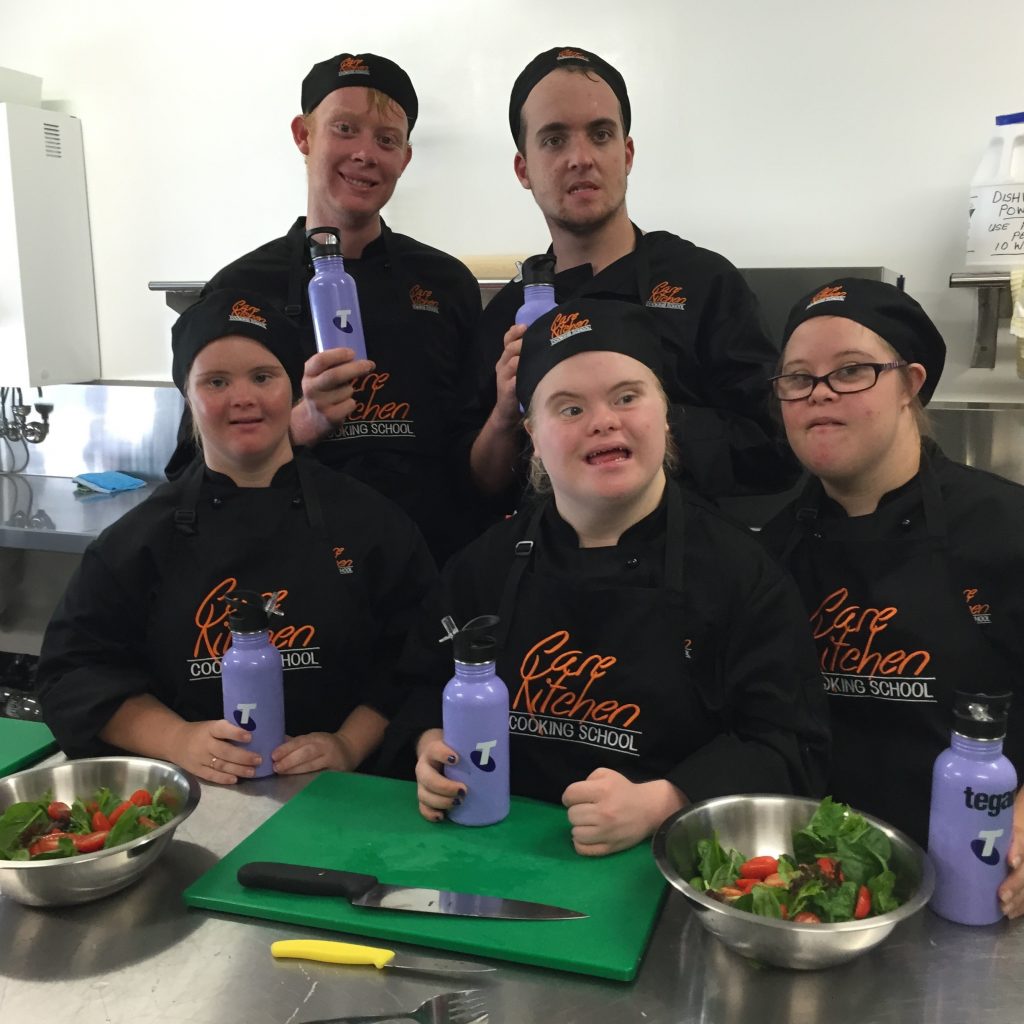 Bec had a vision to create an opportunity for adults with disabilities within the Mackay community to learn to prepare, cook and present food not only for life skills but from a professional view point which would give the participants an opportunity to work within the industry or even open our own café. Bec had a teacher so now she was on the hunt for suitable premises and that resulted in hiring the kitchen at St Paul's Uniting Church in Macalister Street. An information flyer out to the local disability community gave us our interested participants or students and under the umbrella of All Abilities on Tuesday 18 November 2014 our first class was held.
The students committed to the program exclusively…the same students for every session. The kitchen capacity is for six students and initially the classes were held twice a week for three hours at a time and the blocks aligned to a school term of ten weeks. The student wear full chefs' uniform including aprons and caps and ulitise chefs' knives and commercial equipment in their preparation and cooking.
January 2016 saw us move to a once a week six-hour class to enable us to include the full range of cooking methods such as braising and stewing which weren't possible previously due to time constraints. In 2017 we became an independent identity, thanking All Abilities Mackay for their amazing vision and support, it was time to be self-sufficient. The next couple of years saw us almost in a holding pattern, whilst the students came and went and the classes continued with different menu items each week the monetary cost to each student and their families became evident so we began to offset our costs by fundraising.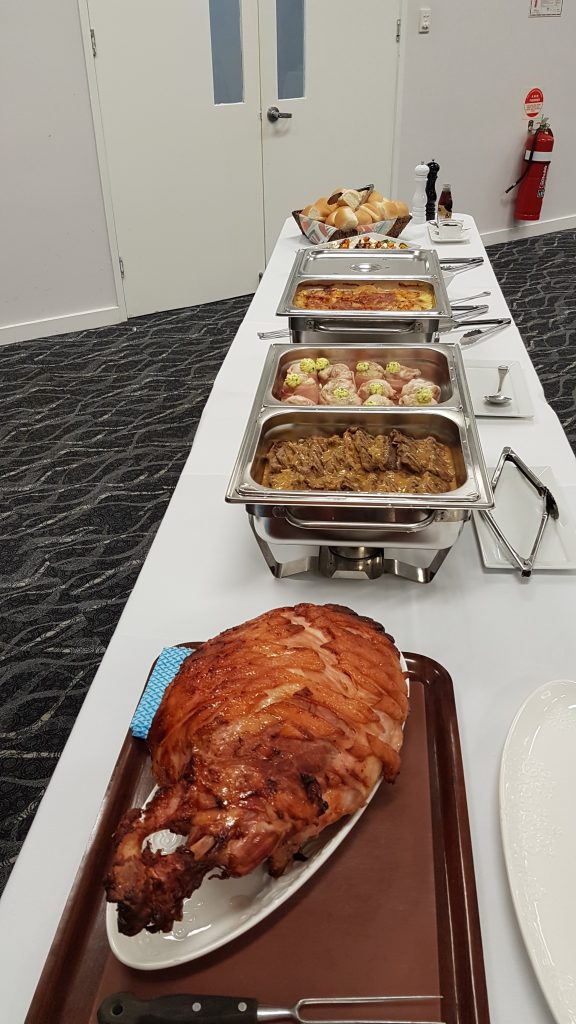 Our regular stalls at Paxton markets were fantastic…. initially selling slices and then later on catering for a simple hot meal, it was a great exposure for the students…we would prepare menu items in class then the students would work a roster system to serve the food on a Friday night. We also catered for a Variety Bash breakfast when they visited Mackay…that year there was around 300 participants!!
In January 2019 the roll out of the NDIS in Queensland was complete which enabled our students to be funded for their participation in Care Kitchen which in turn, made our life a whole lot easier. In April 2019 we started another class on a Tuesday and then in January 2020 a third class on a Wednesday.
Today we have 18 students, or crew members as we like to call them, attending across three weekdays and a second chef, Beverley, has joined the teaching staff. A typical class involves each crew member preparing cooking and serving two to three menu items, utilising the whole range of cookery methods and food groups. They produce appetisers, soups, salads, meat, poultry, sauces, desserts, pastry items, vegetables and beyond! They learn about food hygiene. We do the occasional catering in the function room at St Paul's.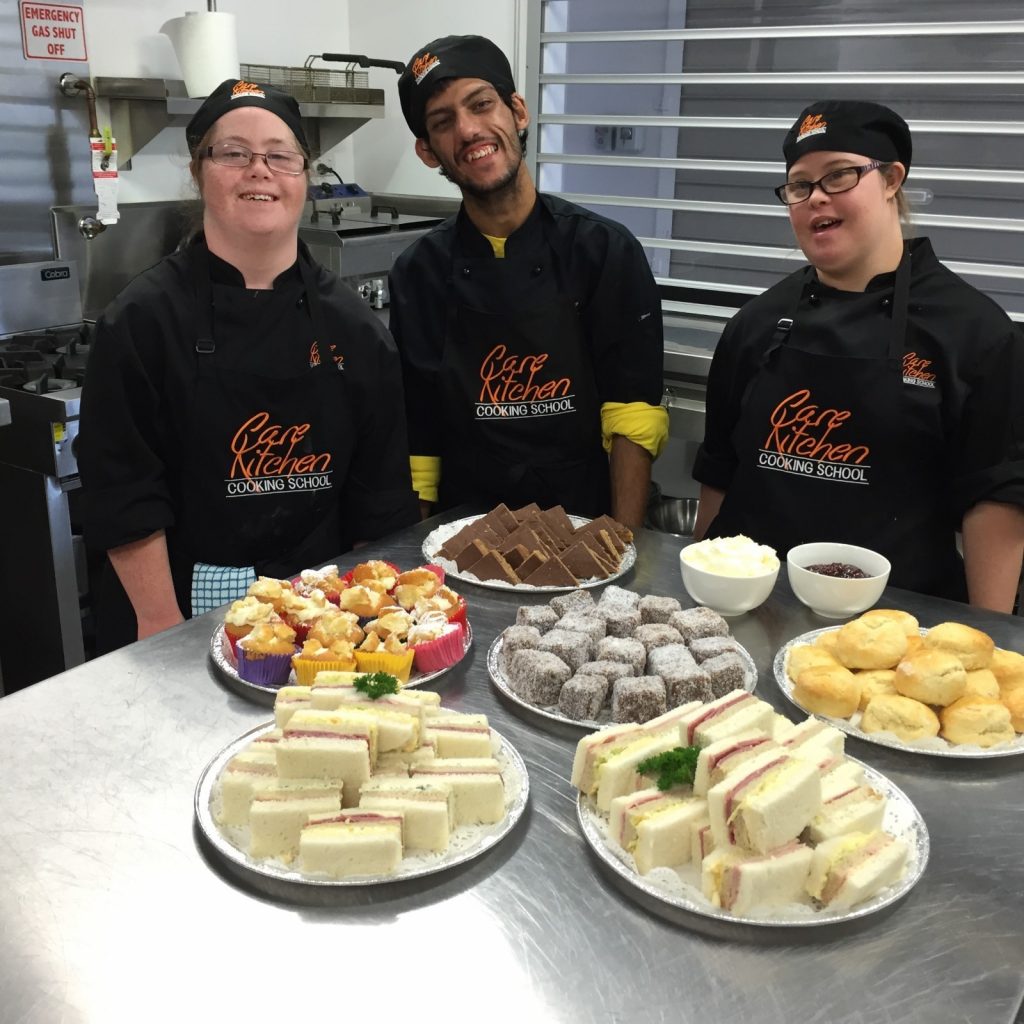 Our chefs are qualified and the school is run from an industry perspective yet the crew members are incidentally learning their life skills. The crew members also complete a kitchen cleaning schedule each day, a roster system being in place which sees their tasks such as dishwashing, bench and board cleaning and sanitising, rubbish removal, floor sweeping and mopping, sink cleans and general duties rotate each week. Some students have their support workers attend class with them but all emphasis is placed on each crew member doing their very best.
Care Kitchen is a fantastic and somewhat unique organisation…. yes, we teach young adults cooking skills but with it, it brings so much more to each class; fun, laughter, friendship, teamwork, loyalty, trust, respect, commitment, self-belief and individuality to name a few. No matter how far we go we have vowed never to forget our beginnings or our values and vision. They say it takes a village to raise a family and this is so very true with Care Kitchen, our students, teachers, committee members, parent cohort, friends, volunteers and supporters, past and present are all part of our story, a story that is far from finished.