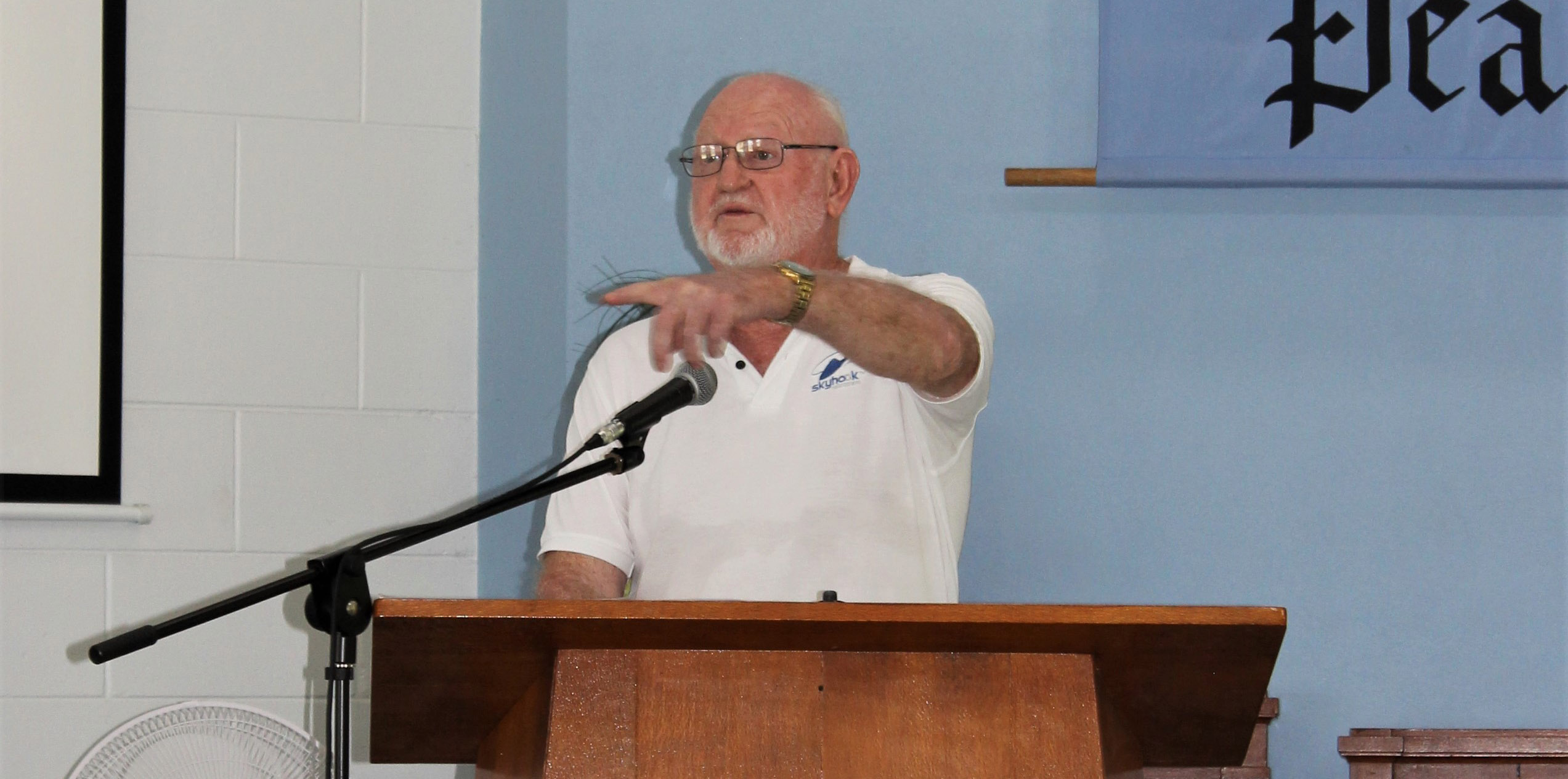 Pastor Allen Soxsmith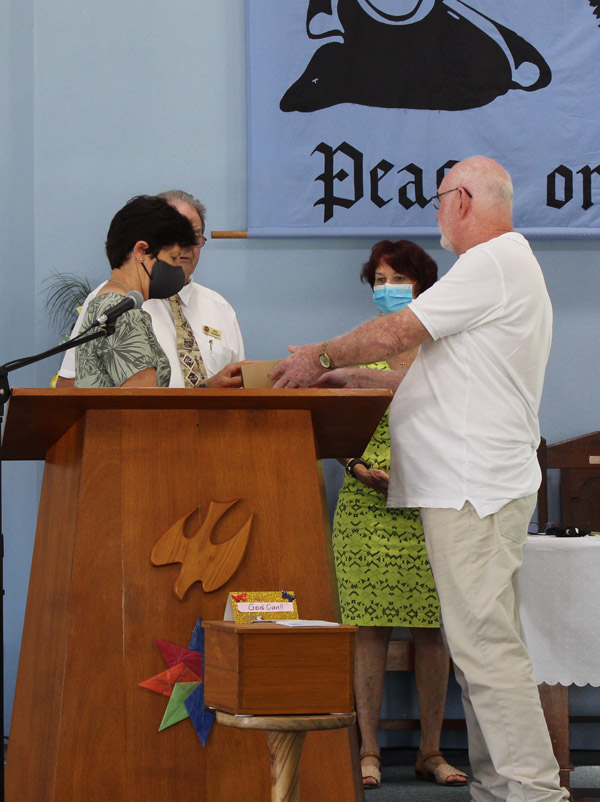 A "Conclusion of Ministry Service" was held in The Valley UCA, Mirani on Sunday, 16th January, 2022. CQ Presbytery Member and Lay Preacher, Rick Thomson, was entrusted with the conducting of the Service In the absence of CQ Presbytery Minister, Rev Scott Ballment and Deputy CQ Presbytery Minister, Rev Suzy Sitton.
Pastor Allen presented the Parish Roll and other items which had enabled his ministry in The Valley, to the Secretary of the Church Council, Michelle Wallin. Approximately 30 Parishioners from across the Pioneer Valley Parish and beyond attended this special Service. Church Council Chairperson, Morelle Coxwell, spoke of Pastor Allen's time in the Parish, his commitment to pastoral care, his thought-provoking sermons, his friendliness and his genuine willingness to share his love of God.
There was a great time of friendship and fellowship had at morning tea after the service at which time we took the opportunity to acknowledge Bayla Kerr's 14th Birthday.  Bayla's father Bruce is an Elder in The Valley Congregation. 
Allen was placed with the Pioneer Valley for a short term supply. That short term supply ran out to 8 years, longer than the majority of ministry placements in the Uniting Church.
Allen has served the Lord with gladness – tirelessly, faithfully and with great compassion for his flock. May God continue to richly bless Allen and watch over him in his retirement. God Bless you Allen.

Articles in this newsletter