Vale Alan Hobson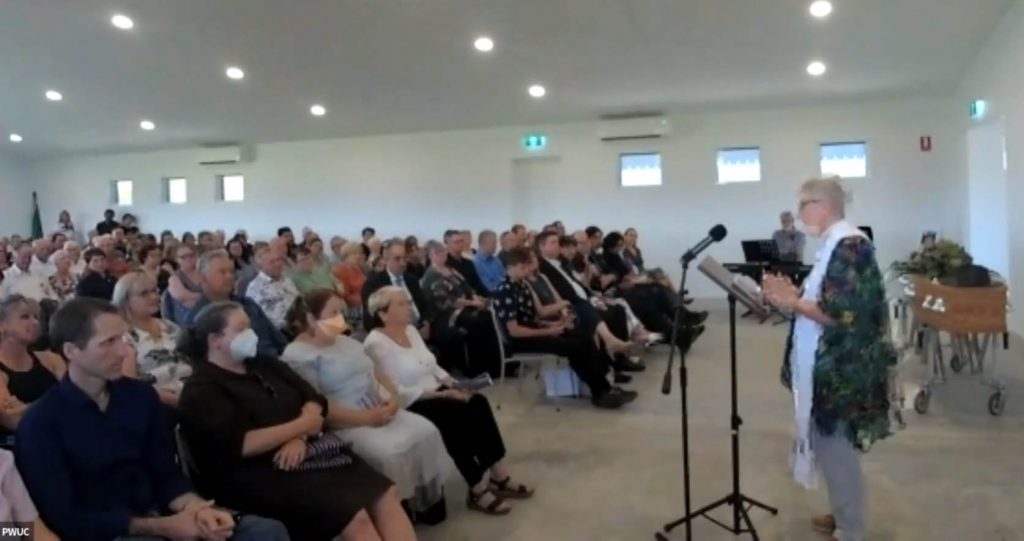 On Monday 28 March we said goodbye to Alan Hobson, husband, father, grandfather, and friend to many people in many places.
It was fascinating hearing the list of spaces in which Alan volunteered his time, usually over many years:
Proserpine Cricket Club
Meals on Wheels
Proserpine Show Committee
RI Instructor in Proserpine and Cannonvale
Organist for St Martin's Uniting Church, and Church Councillor for Proserpine Whitsunday
Member of Presbytery, and member of Presbytery Property Committee
Familiar to many readers here would be the tours he and Barb hosted in his trusty bus. Many from across this presbytery went on those tours, or were visited by those tours as they travelled Eastern Australia.
Alan's passing was quite sudden and unexpected, catching everyone by surprise. The funeral service was held at the Proserpine Showgrounds, was attended by a host of locals and visitors, and led by Rev Suzy Sitton.
Some words from the funeral service:
Alan knew so much about our church, our community and the people – always the people. He always made you feel connected.

He had that gift of making you feel special and you left his presence with a smile, feeling warmer for his chat. He blessed you with his time and made you feel that you were essential, no matter what little thing you had done. (Jane)

Alan could recount in detail his experiences and the people involved with him, He had such a great and vivid memory of his early days. Alan often digressed as a memory lead him to another. He will be missed. (Kim)

Alan has always been a participant in Uniting Church affairs here in the Whitsundays and wider church as a missionary and lay preacher, and a very active member of our Central Qld Presbytery and Church Council. He has been teaching religious instruction in schools forever and has been the electrical repair man ongoing. He always had many stories to tell about his days on the missions in the NT. As our Cannonvale musician he will be missed. Most recently, he was a member of the Building Group planning for our new church building. (Peter)

He lived his life as a faithful Christian – professing his faith in every aspect of service in our congregation, organisations and communities with which he has been involved in. This community has lost a loyal and trusted servant of Christ and today we remember and celebrate his full life. (Ross)
Our prayers are with Barbara in particular, and all the family, as they adjust to life without Alan.

Articles in this newsletter